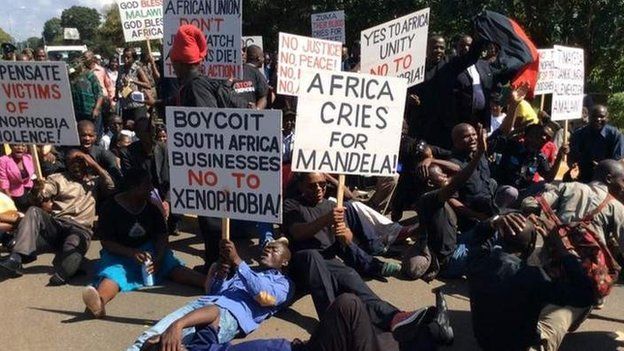 Why 'Greatest Ever' Messi Won't Win Anything With Argentina
Lionel Messi faltered once again with Argentina as La Albiceleste fell to a two-nil defeat to arch-rivals Brazil in the Copa America semi-final on Wednesday, meaning the 'Greatest Ever' has now played in nine international tournaments without winning a single title. 'Leo' might just not be destined for it

Daddy Freeze & Timi Dakolo: Does 'Touch Not My Anointed' Apply? [Pt. 2]
If a Pastor does something reprehensible, does 'touch not my anointed' provide a cover from criticism?

Humanism And Significance Of Secular Medical Services in Nigeria
An opinion piece by Leo Igwe on why religion should be separated from medical care.

Timi Dakolo & Daddy Freeze: Does 'Touch Not My Anointed' Apply? [Pt. 1]
Yes, there are super fake pastors, false prophets, strange spiritualties and all unrighteousness, but there is no ministry of criticism in the body of Christ.

The Importance Of May 30th Every Year In Nigeria
Benjamin Obiajulu Aduba an Igbo indigene based in Boston, Massachusetts writes on the need to mark May 30th as a remebrance day for the Nigerian Civil War.
Depression, Suicide, Anxiety: Is Life Really Worth It? Where is Hope?
There are often thoughts that come to mind, questioning the essence of life. There are situations of maximum hopelessness that makes life seem unendurable.

Liverpool vs Barcelona: Implication Of The Catalans' Collapse At Anfield
Mighty Barcelona crumbled under the onslaught of a Liverpool side inspired by their crowd on Tuesday night in the UEFA Champions League semi-final second leg. Concise News beams light on what this means for the Catalan club

Kadaria Ahmed: Islam And Killing Of Apostates In 21st Century Nigeria
An opinion piece by Leo Igwe


Waje Quitting Music: Wake Up Call To Nigeria Music Industry
An opinion piece about singer Waje's decision to quit Nigeria music indiustry.

Is Being Nigerian A Misfortune?
An opinion piece by Omoshola Deji, a political and public affairs analyst..

About Atiku's Visit To The US And The Presidential Debate
An opinion piece by columnist Muhammad Ajah

Nigeria's Democracy, Progress Under Buhari
An opinion piece by columnist Muhammad Ajah

Should IGP Idris Leave Or Stay On?
Columnists Muhammad Ajah sheds light on calls for President Muhamadu Buhari not to extend the tenure of Inspector General of Police Idris Ibrahim.